The Deco Catering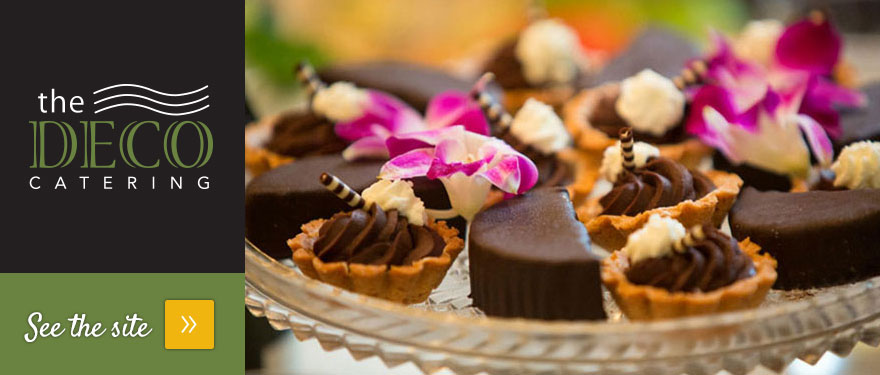 For all your premier catering needs – Deco Catering is simply perfection!
The Deco Catering delivers authentic European catering rich with flavor artistic flair and design.  As a premier full-service caterer we know how important it is to operate with passion and purpose to ensure that your special occasion, wedding, or corporate event is the source of delightful memories and unquestionable value.
We understand how great experiences result in satisfied clients- and we're proud to say that the majority of our business comes through referrals and repeat clients! Deco is also very proud to have a kosher food license and we have catered many kosher events throughout the entire metro area. Deco is known around the Twin Cities as one of the leading kosher caterers.
We customize each individual event to your specifications and requirements and we guarantee a unique menu. Deco Catering is well known for outstanding food and service. Our international chefs bring their own flair and creativity to every event. Here at Deco we welcome events of all sizes (from 30 to 5000!)
Our success is based on uncompromising quality, superior service, attention to detail, and a distinctive flair that is individually carried out in everything we do. Now that we've drawn a picture of how seamless your event will feel working with us, learn more about Deco Catering.
---