Green Mill Restaurant and Bar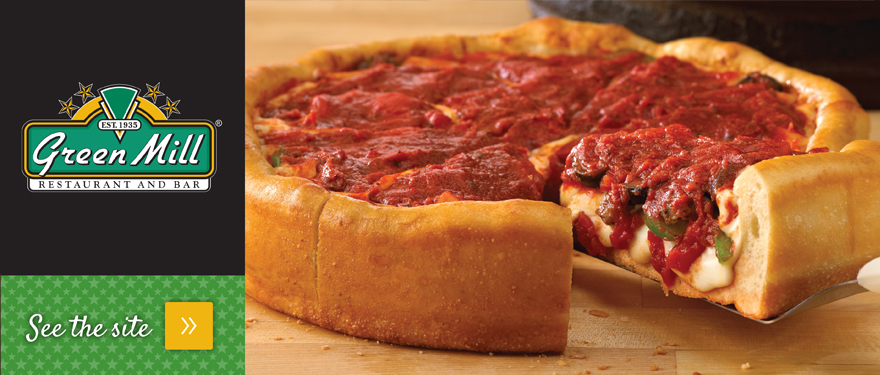 From the menu to our genuine service, everything we do at Green Mill is focused on one thing – providing our guests the best restaurant experience possible. Our mission at Green Mill is to consistently serve extraordinary food and beverage with genuine service and a dash of local flavor.
At the heart of our success are satisfied guests and happy employees, but it all starts with our menu. We strive to create dishes that you simply can't find anywhere else. Yes, we have the classics, but we also feature dishes that are exclusive to Green Mill. But, even the best recipes in the world don't cut it without the best ingredients available. Nearly all of Green Mill dishes are made from scratch everyday with the freshest ingredients available – many that are provided from local suppliers.
Green Mill started as a soda fountain in the early 1930's at the corners of Grand and Hamline in St. Paul, Minnesota and has continued as a thriving neighborhood gathering place ever since. With over 20 Green Mill Restaurant & Bar locations throughout the Midwest, Green Mill has grown to be one of the most popular neighborhood restaurants and bars in the communities we serve, anchored by a long tradition of an award-winning menu and genuine service.
Our menu features legendary pizza and unique pastas as well as a wide selection of wings, entrees, burgers, sandwiches and appetizers. And our bars are bustling with great drink deals, sports viewing, games and relaxed conversation.
There is so much to know about Green Mill. Check out the website and prepare to get hungry!