About Hightop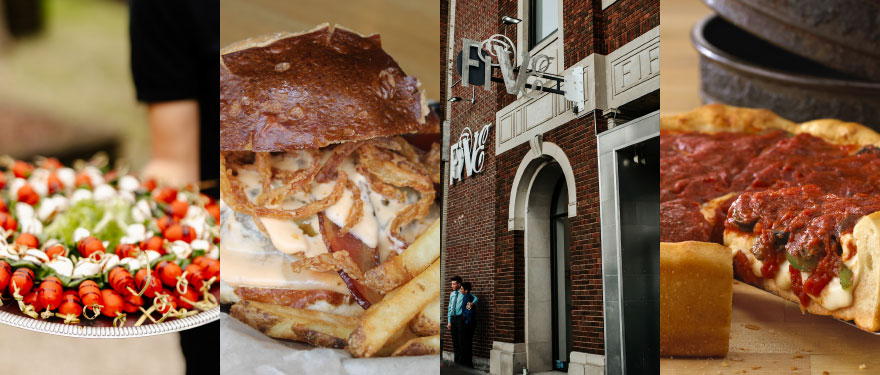 Hightop Hospitality is a collection of restaurant, catering, event venue, and retail brands that are as much defined by the premium ingredients, unique recipes, and high-levels of service as the neighborhoods we serve.
Our brands are developed to be franchises with a keen eye to consistent guest experiences. However, each restaurant has its own individual personality that is a reflection of the communities it serves. We connect with the people that live and work thereby providing innovative, locally focused dining experiences. And we go beyond that by participating in our local neighborhoods through the support of schools and organizations that make them great.
Though the Hightop Hospitality name is new, our roots go back to the 70s and the first Green Mill Restaurant located in the St. Paul neighborhood of Grand and Hamline, where the legendary Green Mill deep dish pizza was introduced and is still served today. Our corporate offices are just upstairs from the bustling kitchen and enticing aromas of the original Green Mill kitchen.
Speaking of enticing aromas, at the heart of our success is the food we serve. The menus of our various concepts are developed to reflect the unique attributes of each brand using only the best ingredients. Each recipe is thoughtfully created so guests can enjoy the same mouth-watering flavors each time they visit.
At Hightop Hospitality, we know the restaurant, catering, and event businesses. We are a team of passionate industry-leading professionals committed to genuine hospitality. Each of the Hightop Hospitality brands is developed and supported by one of the most experienced hospitality teams in the upper Midwest. With a tireless dedication to the highest standards and unparalleled industry knowledge, our team is the driving force for over 40 successful restaurants and catering companies.
Our approach to franchising and brand development is to leverage the strength of our proven, casual dining restaurant culture to provide truly unique business opportunities. Through true partnerships with our owners and vendors, we deliver exceptional experiences for our guests while providing solid returns for our owners. Our plan for strategic growth is focused close to home. Whether a Crooked Pint Ale House or Green Mill Restaurant, we plan to expand our brands into prime markets throughout the upper Midwest including Minnesota, North Dakota, South Dakota, Wisconsin, Iowa, and Kansas.
Interested in learning more about our brands? Stop by or give us a call at 651-203-3100. We look forward to hearing from you.
MEET THE LEADERSHIP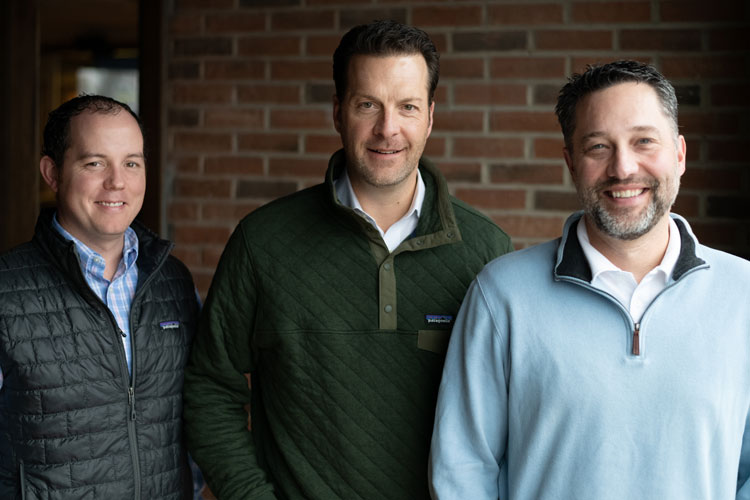 Paul Dzubnar, John Hinz, and Tim Kreiser have a combined 80+ years of experience in Hospitality. Our team is here to help build your restaurant ownership dreams with you. We'd love to connect with you about franchising opportunities!