Green Acres Event Center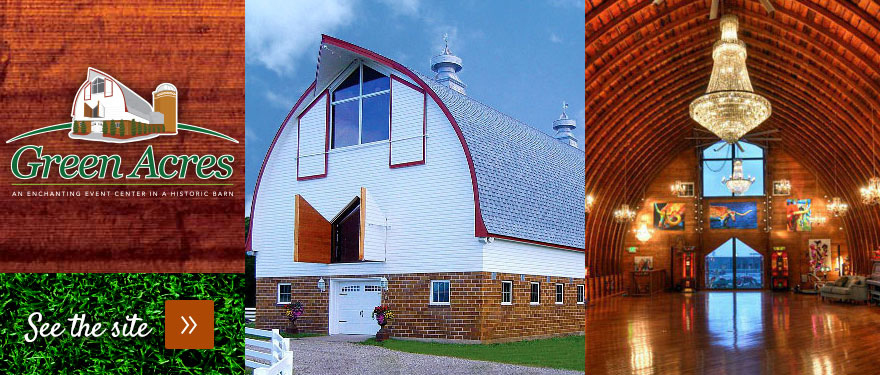 Green Acres, An Enchanting Event Center in a Historic Barn is the perfect venue to create magical memories in an old-world setting. Located in Eden Prairie, Minnesota. Green Acres hosts events from wedding ceremonies and receptions to corporate events and celebrations.
You and your guests will mingle amonst crystal and candlelight chandeliers, antique jukeboxes, an extravagant Italian fountain, and old fashioned player pianos. Cozy seating around fireplaces bathed in warm light help make for a relaxed yet elegant atmosphere.
You have to experiece it to believe it!
Visiy greenacreseventcenter.com to learn more.