Harriet's Inn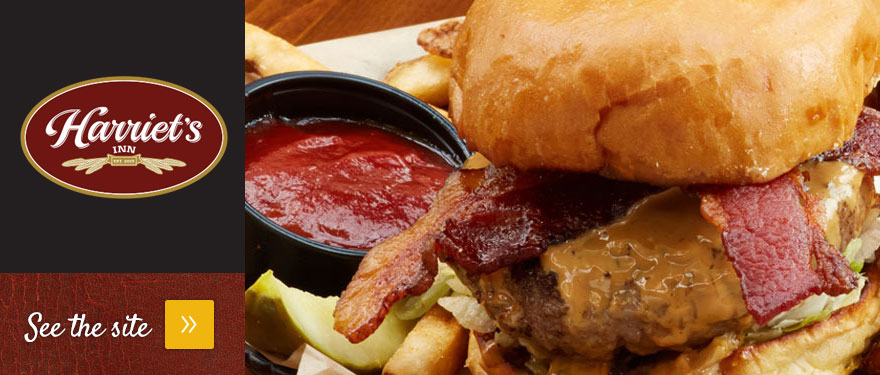 Nestled in a South Minneapolis neighborhood at 40th and Lyndale, Harriet's Inn is the quintessential neighborhood gathering place.
Harriet's offers nearly 60 choices for lunch or dinner, including a wide variety of signature Lucys, Specialty Burgers, Pub Pot Pies, Pub Tacos and our Jumbo Tator Tots. If you are in the mood for something lighter and healthier, try our fresh salads, wraps or flatbreads. Remember to check out our daily specials available all day Monday and every weekday from 11am-2pm.
The bar is highlighted by 28 local and regional craft beers and 24 varieties of red and white wine by the glass. Harriet's also offers a great variety of food and drink specials for Happy Hour every day of the week. And on weekends, we get the party started a little early with our weekend brunch at 10am.
At Harriet's, you'll always feel right at home whether relaxing for dinner with the family, grabbing a quick lunch with friends, or just hanging out and watching your favorite team on one of our large screen HDTVs.
You'll always feel part of the neighborhood at Harriet's Inn. Check out the website.
Harriet's Inn
4000 Lyndale Ave South
Minneapolis, MN 55409
Phone: 612-354-3852